November 25th, 2021
10:30 am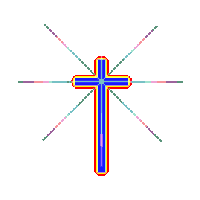 Via Teleconference Line: 1-(515)604-9094 Access code: 266989#
Our traditional Thanksgiving Day service will be held  via teleconference @ 10:30 a.m.  We are such a great church, we want you to come and "get your praise on" along with us! All are welcome!
"Our Father, fill our hearts, we pray, With gratitude Thanksgiving Day; For food and raiment Thou dost give, That we in comfort here may live." –   Luther Cross, Thanksgiving Day
T hanks for time to be together, turkey, talk, and tangy weather. H for harvest stored away, home, and hearth, and holiday. A for autumn's frosty art, and abundance in the heart. N for neighbors, and November, nice things, new things to remember. K for kitchen, kettles' croon, kith and kin expected soon. S for sizzles, sights, and sounds, and something special that about.
That spells THANKS for joy in living and a wonderful Thanksgiving.                    –   Aileen Fisher, All in a Word