Teleconference Line Number- 515-604-9094 Access code 266989#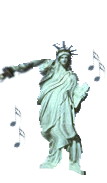 Our highest commitment  is to continually feed the souls of everyone who worship with us. As we move forward throughout the developing impact of the coronavirus (COVID-19), we'll be temporarily hosting our worship experience service via conference line at 10:30 a.m. All are invited to tune in!
The teleconference line will be available weekly; we realize that these are troubling times and we are constantly praying for you and your families in Jesus name. God bless!
Today- you, too can be free and experience the "true" liberty in Jesus Christ. Will you join us today in our Sunday Worship Experience Service? You will be so glad that you did.