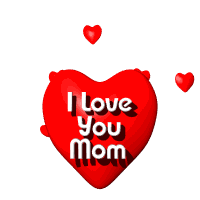 You are a gift…Celebrate your mother for giving you life; whether or not this will be your first Mother's Day without your mom. In time, may you find strength and happiness; may the God of love grant you peace as you honor her memory on Mother's Day.
There's no mistaking the tenderness and the beauty of the love in a Mother's face. A mother's love is unconditional, patient & forgiving and seems to encompass everything. But nowadays, the role of a mother extends beyond the biological aspect, especially in the today's homes whereas members of the family, adoptive moms, close friends, religious leaders, educators or caregivers have taken the responsibility for raising children.
One famous quote taken from the Nigerian Igbo states, "It takes a village to raise a child;"  which proves that it takes lots of love, prayer, patience, dedication, and nurturing skills from one mother/ motherly figure to another to raise a child.
Mothers will stretch themselves beyond their limits, make difficult decisions to make ends meet, and make sacrifices which seems to go unnoticed…. So, starting now; let's make an effort to show our gratitude to those special mothers/ motherly figures in our lives, not just by giving a card or gift on Mother's Day, but by showing them love and honor every day of the year.